METAdrasi is a Greek non-profit and one of the six charities we are supporting financially through our current Project Hope for Greece campaign — #ChildrenOfGreece. Our campaign aims to build a sense of awareness among North Americans about the challenges faced by the most vulnerable members of Greek society – the children. The following story provides an overview of METAdrasi and its mission.
---
For decades, unaccompanied refugee minors arriving in Greece were being held in detention centers for months at a time – and under precarious and inappropriate conditions.
Approximately 3,700 unaccompanied refugee children are found currently in Greece, and six out of 10 continue to live in unsafe conditions.
METAdrasi aims to alleviate this problem.
With a network of trained social workers and interpreters, METAdrasi has become active throughout Greece, where it escorts refugee children from detention centers or inappropriate conditions to proper accommodation facilities.
Founded in 2010, METAdrasi's main aim is to facilitate the reception and integration of refugees, migrants and unaccompanied children in Greece. The organization fills crucial gaps in areas not covered, or covered only to a limited extent, by public authorities or other NGOs.
The organization has escorted approximately 11,000 children during 4,000 escorting missions. According to the latest statistics, 40% of the missions concern escorting from the islands to the mainland. 41% of the escorted children come from detention centers, 36% from hotspots in the islands and 8% from homelessness.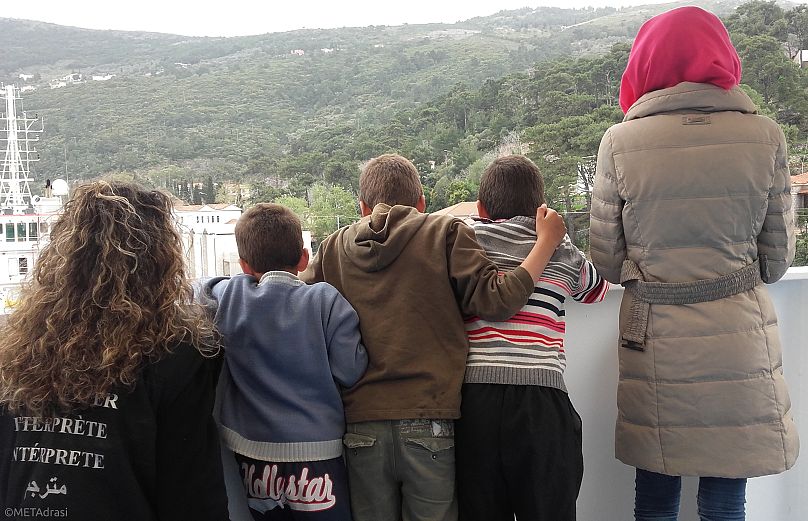 METAdrasi has faced various challenges while attempting to fulfill its goals.
In its early years, the organization's escorting teams often encountered traffickers following their missions in an attempt to take children from the group. At the peak of Greece's financial crisis and the European refugee crisis in 2015, METAdrasi was forced to call on the private sector for assistance, due to an overwhelming influx of unaccompanied refugee children.
METAdrasi received said assistance from companies such as Aegean Airlines, Hellenic Seaways and Blue Star Ferries, which continue to support the organization by providing tickets for the transportation of children.
Additionally, United Nations High Commissioner for Refugees (UNHCR), recognising the emergency of the situation and the need to reinforce the activity, started since 2016 supporting in a stable basis the escorting missions for unaccompanied minors, with funding by the European Commission.
Today, METAdrasi has established a support network for unaccompanied minors consisting of innovative activities: Escorting Missions, Guardianship Network, Foster Care, Transit Accommodation Facilities, Supported Independent Living for unaccompanied minors aged 16-18.
The organization was recognized for its important work by the Conrad N. Hilton Foundation, which awarded it the 2019 Hilton Humanitarian Prize — widely regarded as the world's largest humanitarian award.
METAdrasi is one of our six partner charities in our #ChildrenOfGreece campaign. The campaign aims to raise funds and awareness among North Americans about the challenges faced by the most vulnerable members of Greek society today — the children.
Our #ChildrenOfGreece charity updates are part of the Greek America Foundation's commitment to transparency for donors. By staying in touch with the charities and following their work, we strive to share with our supporters the overall impact of our contributions.
You can support our campaign by donating your birthday or becoming an Ambassador of Hope to help improve the lives of tens of thousands of children in Greece.